Professional

Brake Discs /Rotors

Manufacturer and Supplier
GDST AUTO PARTS is a professional and well-recognized brake disc manufacturer in the automotive industry, with 20 years of experience. Our products are mostly exported to America like South America and North America, Australia, the Middle East, Africa, and Europe, covering more than 30 countries and we continue to expand in the automotive trading market.
Experienced R&D, Production, and Sales Team Meet your various needs for the brake pads
At GDST, we take pride in being a professional brake disc manufacturer that produces high-quality products designed to enhance your vehicle's braking performance. With a commitment to excellence and years of expertise in the automotive industry, GDST stands as a trusted name in the world of brake disc manufacturing.
Factory-Direct Advantage: We are a factory, which means you buy directly from the source, eliminating middlemen and ensuring competitive prices without compromising on quality. Our factory-direct approach guarantees authenticity and reliability.
Premium Materials: We understand that braking performance is critical for your safety, which is why we use only the finest materials in our manufacturing process. Our brake discs are crafted from high-quality cast iron, ensuring durability, heat resistance, and consistent performance.
Precision Engineering: Our dedicated team of engineers and technicians utilizes state-of-the-art machinery and advanced technology to produce brake discs with precise dimensions and impeccable balance. This meticulous attention to detail results in smoother braking and reduced noise.
Thermal Stability: GDST brake discs are designed to withstand high temperatures generated during braking. This ensures consistent performance, even under extreme conditions, such as heavy-duty driving or towing.
Corrosion Resistance: We apply advanced anti-corrosion coatings to our brake discs to prolong their lifespan and maintain their appearance. This added protection ensures that GDST brake discs continue to perform well for years to come.
Wide Range of Applications: GDST offers a comprehensive range of brake discs to fit various vehicle makes and models, from compact cars to heavy-duty trucks.
Certified Quality: Our brake discs undergo rigorous quality control processes, including testing for balance, hardness, and performance consistency. We are proud to meet or exceed industry standards for safety and reliability.
Looking For a Brake Disc Factory or Customized Brake Disc Products?
GDST brake disc factory is a leading manufacturer of high-performance brake discs for various types of vehicles. With state-of-the-art machinery and a team of experienced technicians, our factory is dedicated to producing the best brake disc for all customers.
One of the key features of our factory is our ability to offer customized solutions to our clients. We can incorporate your company logo onto the brake discs or packaging, providing a unique branding opportunity for your business. Our design team can work with you to create a custom logo or incorporate an existing one onto the product.
In addition to customized logos, we also offer bespoke packaging options. We can create packaging that meets your specific requirements, including materials, size, and design. This ensures that your brake discs are delivered to your customers in packaging that reflects your brand and provides a memorable unboxing experience.
GDST brake discs are high-quality braking components that are widely used in automotive applications. As a leading brand in the automotive industry, GDST offers a wide range of brake discs that are designed to provide reliable and consistent braking performance.
GDST brake discs are made from premium materials, such as high-quality cast iron or carbon ceramic composites, to ensure exceptional durability and heat dissipation. They are engineered with advanced technology and manufacturing processes to deliver consistent braking performance even in extreme conditions.
GDST brake discs feature innovative designs, such as slotted or drilled patterns, which help to improve heat dissipation, reduce brake fade, and enhance overall braking performance. Some GDST brake discs also incorporate advanced coatings or treatments to further enhance their performance and longevity.
30000-50000kms/one-year warranty, Fast Delivery of 30 days
Drilled or slotted discs to reduce heat, dust, and gases
Cast iron brake disc with high carbon content for lesser vibration
High level of corrosion resistance
Superior heat transfer and resistance in all driving conditions
Outstanding braking performance
Substantial reduction in dust
Inspect all incoming materials for all brake discs
Do a full inspection of all orders before delivery
24-hour online support on all your customized requirements
Reliable direct brake disc supplier in China.
Provide 4000+ Models of Brake Discs
GDST is one professional brake disc supplier, that supplies different types of brake discs, such as OE brake discs, drilled brake discs, and drilled grooved brake discs. GDST brake discs are tested by 100% crucial dimensions inspection, 100%crake detection, high performance, maximum safety, and easy of fitment.
Brake Disc for Toyota 
42431-60290
Brake Disc for Toyota
43512-06140
Brake Disc for Toyota 
43512-60180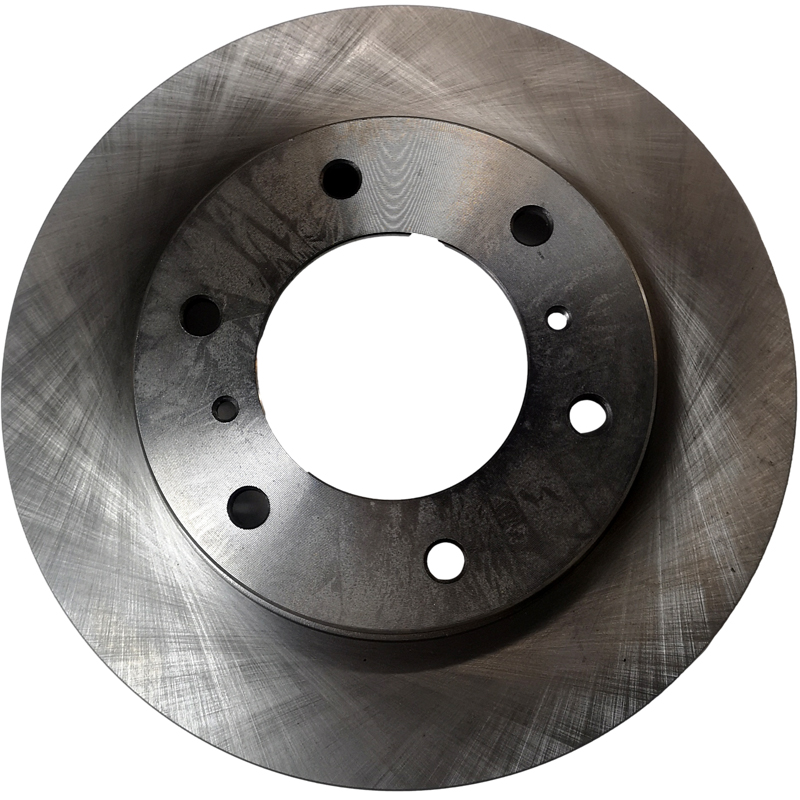 Brake Disc for
MITSUBISHI MR407116
Slotted brake discs have grooves or slots machined into the disc surface to improve heat dissipation and prevent brake fade. They are commonly used in performance vehicles and are less prone to cracking compared to drilled brake discs.
These brake discs have holes drilled into them to improve heat dissipation and reduce brake fade. Drilled brake discs are also used in performance vehicles, but they are prone to cracking under heavy use, which can limit their durability.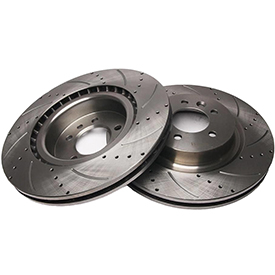 Slotted and Drilled Brake Discs
These brake discs combine both slots and holes for improved heat dissipation and braking performance. They are commonly used in performance vehicles where maximum braking performance is required.
Composite brake discs are made from a combination of materials, such as carbon fiber, ceramic, or other composites. They are lightweight, provide excellent heat dissipation, and are commonly used in high-performance vehicles or racing applications.
Floating brake discs are designed to allow slight movement of the disc within the brake caliper, which helps to reduce heat-related stresses on the disc and minimize brake fade. They are commonly used in high-performance vehicles or racing applications.
These are the most basic type of brake discs and consist of a solid, continuous disc without any ventilation or slots. They are commonly used in smaller vehicles with lower braking requirements.
Different Materials of Brake Discs
Brake discs, also known as brake rotors, are typically made of various materials depending on the specific application and performance requirements.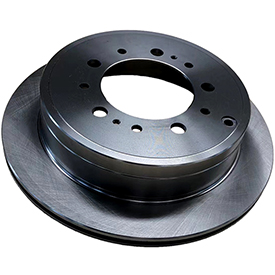 Cast iron is a popular material for brake discs due to its excellent heat absorption and dissipation properties. It is durable, relatively inexpensive, and widely used in many passenger cars, trucks, and SUVs. Cast iron brake discs are typically made through a process called casting, where molten iron is poured into molds and then cooled and machined into the desired shape.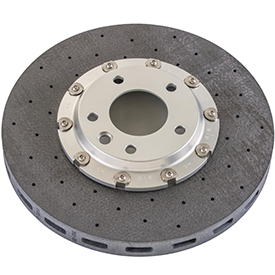 Carbon ceramic brake discs are made from a composite material consisting of carbon fibers embedded in a ceramic matrix. They are known for their exceptional heat resistance, high-performance capabilities, and lightweight, making them popular in high-performance and luxury vehicles. Carbon ceramic brake discs offer superior braking performance, reduced brake fade, and longer lifespan compared to cast iron discs, but they are also more expensive.
Steel brake discs are made from high-quality steel, which is known for its durability and strength. Steel discs are often used in heavy-duty applications, such as commercial vehicles or racing vehicles, where extreme performance and durability are required. Steel brake discs can be either solid or vented, and they are typically less expensive compared to carbon ceramic discs but may not offer the same level of performance.
Some brake discs may also be made from composite materials that combine different types of materials to achieve specific performance characteristics. For example, some high-performance brake discs may use a combination of carbon fibers, ceramics, and other materials to optimize heat dissipation, weight reduction, and performance.
GDST
BRAKE DISCS/ROTOR SHOW
Wanna more information for the bake discs?
There are more than 10,000 models in this catalog, you can leave us your email download the catalog.
The

Production Process

About Brake Discs
GDST brake discs have been tested and road-tested for more than half a year, covering high and low-grade models. These are widely applicable to North America, European, Southeast Asia and the local market.
Step 1: Material selection
The first step in the production process is selecting the appropriate material for the brake disc. Brake discs are commonly made from cast iron, which is known for its high strength and heat resistance.
Next, a pattern is created based on the desired shape and size of the brake disc. The pattern is typically made from wood or metal and is used to create the mold that will be used for casting.
The pattern is used to create a mold, which is usually made from sand or other materials that can withstand high temperatures. The mold is created by packing the sand or other material around the pattern and then allowing it to harden.
Step 4: Melting and pouring
Once the mold is ready, the chosen material for the brake disc, such as cast iron, is melted in a furnace to a liquid state. The molten metal is then poured into the mold, filling the cavity and taking on the shape of the brake disc.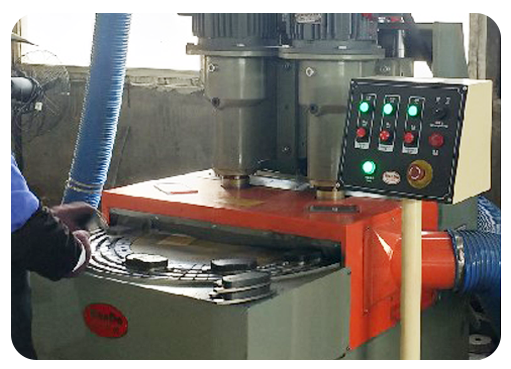 Step 5: Cooling and solidification
After the molten metal is poured into the mold, it begins to cool and solidify, taking on the shape of the brake disc. The cooling process is carefully controlled to ensure that the brake disc solidifies evenly and with the desired properties.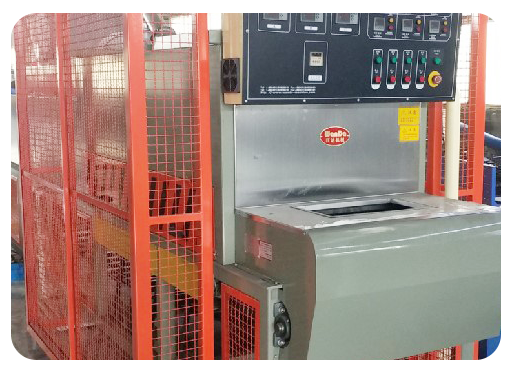 Step 6: Shakeout and cleaning
Once the brake disc has solidified and cooled, the mold is removed, and the brake disc is shaken out of the mold. Any excess sand or other debris is removed from the brake disc, and it is cleaned to prepare it for further processing.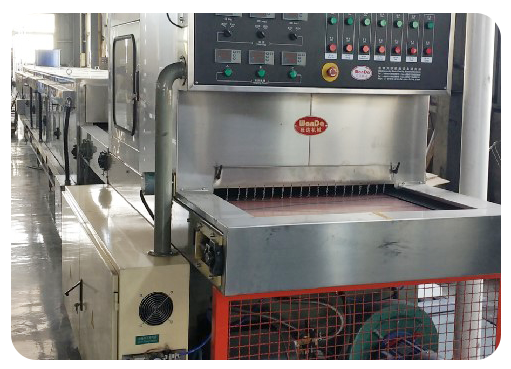 Step 7: Machining and finishing
The rough casting of the brake disc is usually machined to achieve the desired dimensions, smoothness, and surface finish. This may involve processes such as milling, grinding, drilling, and balancing to ensure the brake disc meets the required specifications.
Step 8: Surface coating (Anti-rust)
Depending on the brake disc's requirements and intended use, a surface coating may be applied to improve its performance. For example, Geomet handling, Electrofusion treatment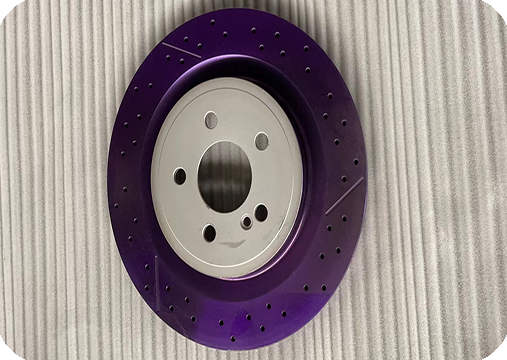 Throughout the production process, quality control measures are taken to ensure that the brake discs meet the required specifications and performance standards. This may involve inspections, measurements, and testing to check for defects, dimensional accuracy, and performance characteristics.
Once the brake discs have passed the quality control checks and are deemed acceptable, they are packaged and prepared for shipment to their intended destinations.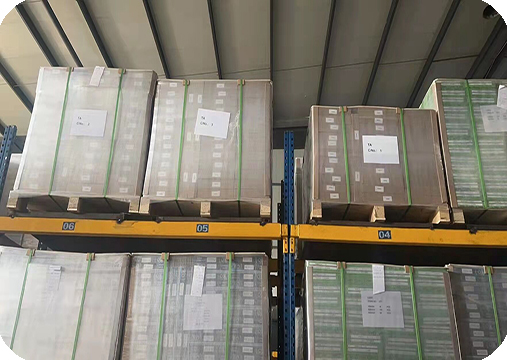 Want to get a competitive price?
The price is a very important factor in the product. Every customer wants good product quality and a more competitive price. While a product consists of variable costs and its own fixed costs. Please tell us your requirements for the product, and we will give you a reasonable and satisfactory price.
The

Testing Devices

About Brake Discs
We have many different kinds of testing devices to test the products in all aspects, in order that our customers will receive high-quality and durable products. Comprehensive testing ensures good quality.
Safe and reliable quality, stable quality
20 years of production and operation on brake discs, more than 20 people's R & D team, professional laboratory, to ensure the stability of our product quality, product safety, trustworthy.
All products are rigorously tested to ensure high quality and stable performance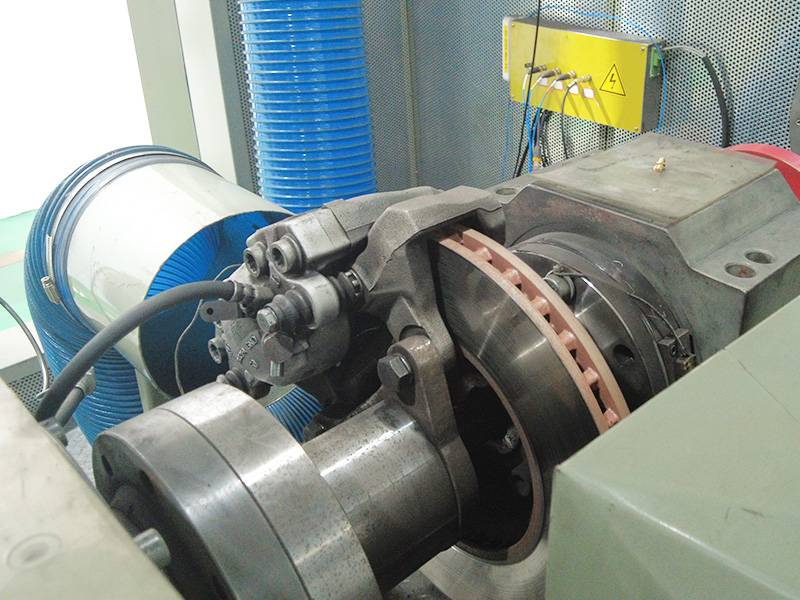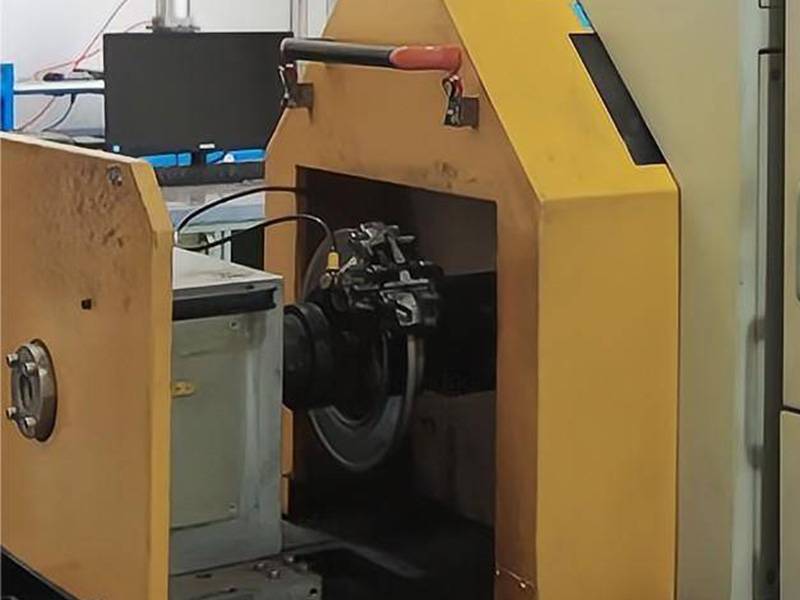 No noisy, rigorous testing to ensure excellent product quality
Shear Strength Test
Speed Measuring
Hardness Testing
Shear strength
Cold Compressbllty
Hot compressibility
Thermal swell
Heat conductivity
Content of Asbestos
Content of Harmfulsubstance
Salt spray test
Krauss test Krauss
AK-Master(Dynoperformance test)
NVH(Dyno nolse test)
Short wear(Dynowear test)
AMS(Dyno braking distance test)
A Brief

Self-Nomination​

, Why Choose GDST?
Keep improving, meet customer needs. Win by quality, manufacture reliable products. Treat customers with sincerity, and provide quality services.
Wide range of vehicle series: Japanese Korean cars, American European cars, Chinese cars, etc.
Full product models: More than 8,000 models, covering more than 95% of vehicle applications in China, and North America. Europe & Southeast market.
Development investment: Every year, we will invest a lot of money to develop new products, and constantly enrich and improve the varieties and models.
Advanced production equipment: our factory has advanced production equipment, consummate testing technology, and also process and export finished goods abroad.
Strong R&D and production capabilities
The

FAQs

About Brake Discs
If you have any interest or questions about our brake discs, please feel free to contact us, we will reply to you within 8 hours. 
Are you a trading company or factory?
We are a brake discs factory, and we also have a trading department.
Because our business is doing well, with good quality and service.We have made many friends from various countries, and they often ask us to help them purchase some other auto parts from China. It broadening our product range, we can offer our friends different auto parts products, such as control arm,tie rod end, ball joint and more than 30 kinds of auto parts.
What's your MOQ?
Normally

MOQ is 100 pieces of each model.

For the new clients,

MOQ 50pcs/ model

or so is supported.  We are willing to let customers experience our products to know our products and all, only by understanding each other, it can bring you greater benefits. Also naturally will get more orders from customers, if you had a wonderful experience
Can you use my package design, and print my logo on the products?
We support customized packaging.
Sure, all you need is to provide us with your certificate of trademark registration and authorization paper.
And we can also print your logo, product number, or any info you want on the surface of the products.
Which countries have you exported?
We provide the same high quality products for different customers and meet their customized needs Our customers are all over the world and they love our products.We have sold our products to 100 countries all over the world.
What kind of certificate of your factory?
We are qualified with IATF16949, AMECA, E-Mark ECE R90, NSF Certification
What's your quality guarantee?
Basically, our brake discs assure 12 months or 30.000kms, and every client will get our lifelong after-sale service.
What is your delivery time?
Normally, delivery time is around 45 days after the order confirmed. 
Urgent orders, we can handle special 
Could I get your sample?
Welcome to try our products. Just pay the freight. The freight will return back once you place an order.
For us to quickly understand your request and give the exact price. It is better if you can provide your detailed list for the brake discs.
Such as:
1. Part number(AMICO, SEBRO, OE, TRW, TEXTAR) with the QTY you need.
2. Your target marketing.
3. The packing details such as color box design carton detail requirement.
4. Any special requirements please tell us, we do our best to meet your requirements.
The more information you give, we can easily understand your request fast and give you the goods you want.
However, if you only want to know the price, just send your list, and our sales with contact you to get your detailed request.
Your inquiry will be sent to sales manager and get a reply within one working day.