Generally speaking, brake pumps are made of three main materials, 1 Iron, 2 Aluminium and 3 plastic.
The material of the brake pump is very important and is usually manufactured according to the original Parts, the main materials are made of iron, aluminium and plastic.
1 Iron material
Iron is a very normal material, it can see in all materials, in brake master /wheel cylinder, and clutch master and wheel cylinder. Most common in trucks.
Iron materials
2 Aluminium materials
Aluminium is often found in passenger cars, which is light, and it can reduce the weight of the body and contributes significantly to energy saving.
3 Plastic materials
Plastic materials mainly produce for the clutch master cylinders and clutch slave cylinders.
the clutch cylinder is not the same as the brake cylinder, it won't be under a lot of pressure and doesn't need to be very sturdy. so plastic is the best choice
4. Iron V.S Aluminium
Some of the same pumps are available in the market in both iron and aluminium.such as MC894211, MB295340,47201-22120, 47201-22322,47201-2237,47201-27080,47201-30260,47201-30270,47201-35150,47201-35210
Iron is heavier, used more on trucks, good braking performance for trucks
30610-T890A the original material is Aluminium, but we produce iron as per clients, Some markets prefer iron pumps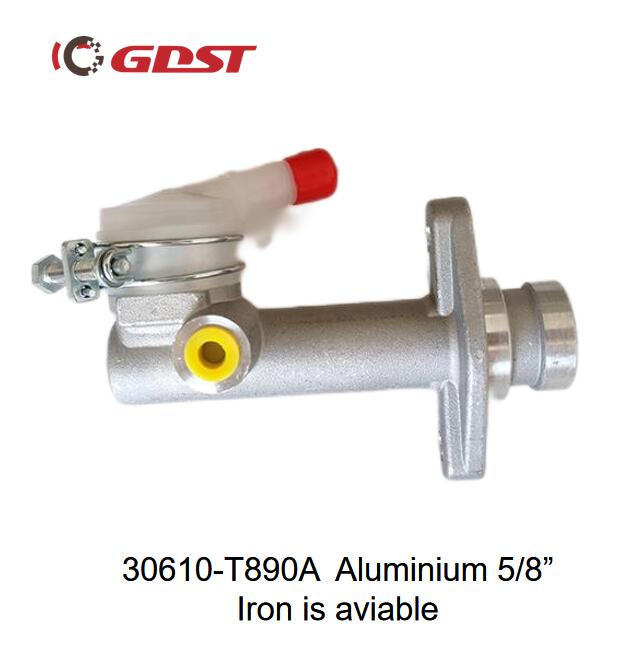 5 Aluminium VS Plastic
In practice, there will be a change from plastic to aluminium pumps to increase the service life. such as 31420-26200 34120-0K013 and so on. Compared to plastic, aluminium is equally light, dissipates heat well and is not expensive and lifetime is longer.
More questions pls contact us, we GDST Supply you with the best brake and clutch cylinder.