Your Reliable

Automotive Filters Manufacturer

with OE Quality from China
GDST is a professional air/oil /fuel filters manufacturer in the automotive industry, with 20 years of experience. Our products are mostly exported to America like South America and North America, Australia, the Middle East, Africa, and Europe, covering more than 80 countries and we continue to expand in the automotive trading market.
Covers Japanese, Korean, European, and American Vehicles including trucks, heavy-duty vehicles, buses, and passenger cars.
Experienced R&D, Production, and Sales Team Meets your various needs for automotive filters.
What Filters GDST Provide?
Air Filters: Designed to remove contaminants like dust, pollen, and airborne particles from the incoming air stream, ensuring cleaner and healthier air quality.

Oil Filters: Engineered to trap impurities such as dirt, metal particles, and sludge, preserving the quality of lubricating oil and extending the life of engines and machinery.

Fuel Filters: Designed to remove impurities like dirt, rust, and water from the fuel supply, ensuring clean and consistent fuel delivery, enhancing engine performance, and reducing emissions.
GDST Automotive Filters Factory
Welcome to GDST Filters Factory, a leading manufacturer specializing in high-quality automotive filtration solutions. With a commitment to excellence and innovation, GDST has established itself as a trusted name in the industry. Our state-of-the-art facility houses three primary production lines, each dedicated to producing top-notch air filters, oil filters, and fuel filters.
At GDST Filters Factory, we prioritize quality, reliability, and customer satisfaction. Our dedicated team of experts continuously researches and develops innovative filtration solutions to meet the evolving needs of the automotive industry. Whether you require air filters, oil filters, or fuel filters, you can trust GDST to deliver products of the highest quality.
Air Filter for Toyota Mitsubishi 1500A617
Air Filter for Nissan 16546-4BA1B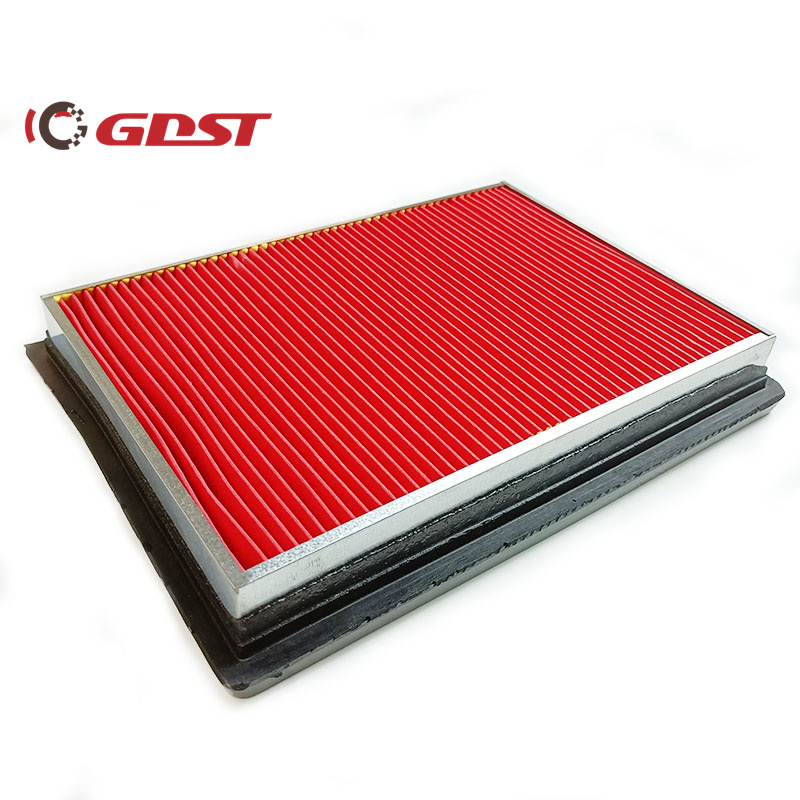 Air Filter for Nissan 16546-30P00
Air Filter for Horton Infiniti Isuzu Nissan Opel Toyota
16546-V0100
Air Filter for Toyota Mitsubishi 17801-0Y040
Air Filter for Hyundai 28113-B4000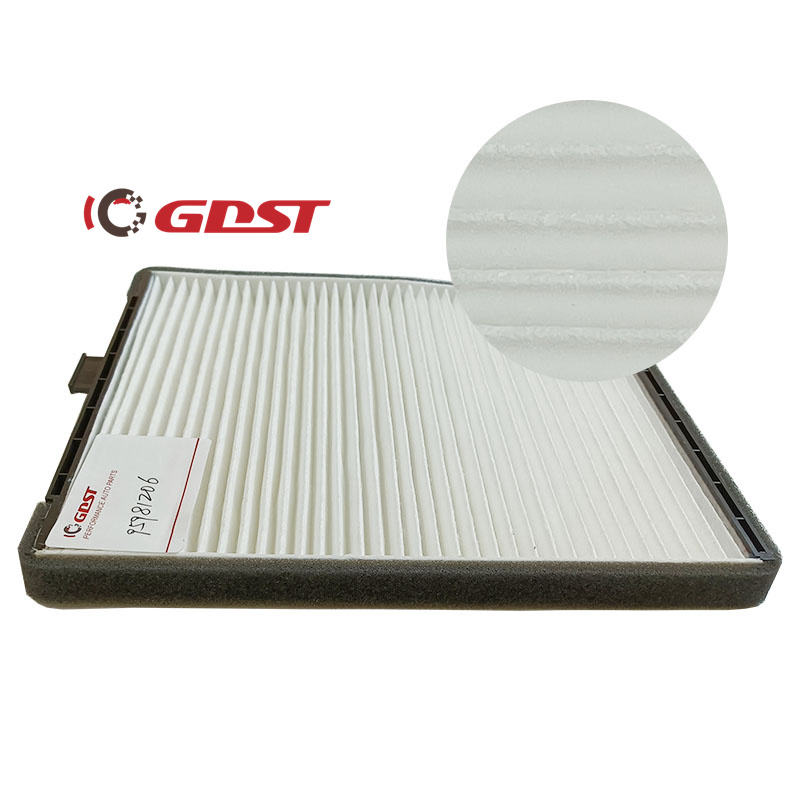 Air Filter for Daewoo Chevrolet 95981206
Air Filter for Daewoo Chevrolet 96536696
Oil Filter 11421713698 for BMW
Oil Filter for Benz 0004662104
Oil Filter for Cadillac Opel 21018826
Oil Filter for Fiat 71737926
Oil Filter for Honda 15410-422-000
Oil Filter for Hyundai Kia 26320-2A001
Oil Filter for Mitsubishi 817323802
Oil Filter for Peugeot 1109.R7
Fuel Filter for Audi VW Seat 1K0127434
Fuel Filter for Benz 611 090 0051
Fuel Filter for Benz Peugeot 0000322405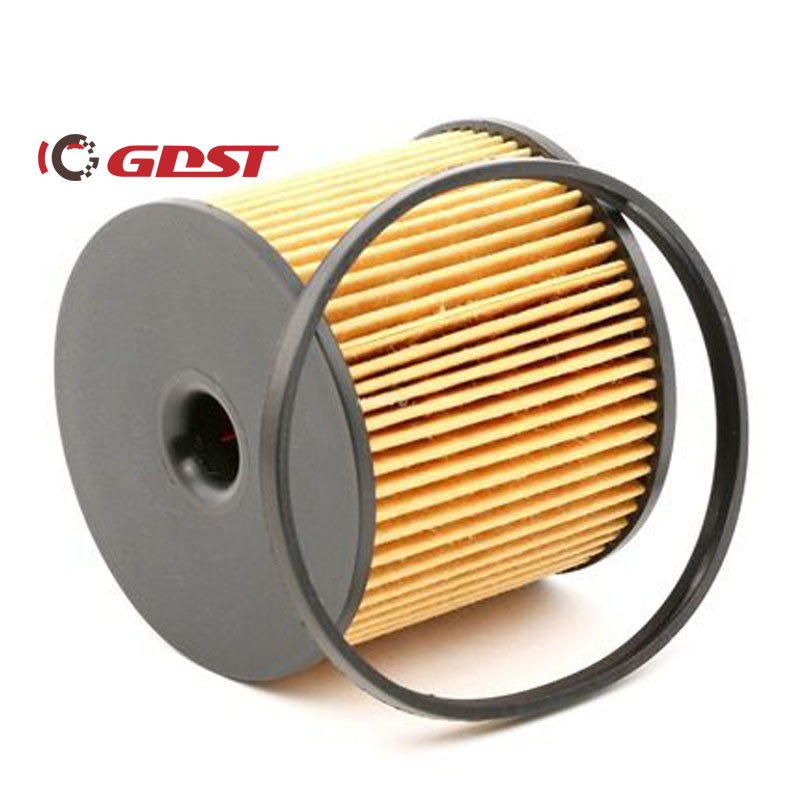 Fuel Filter for Fiat Ford Citroen 1901.65
Fuel Filter for Hino 23401-1080
Fuel Filter for Mitsubishi ME016862
Fuel Filter for Volvo 30792514
Fuel Filter for BMW 16146757196
We are a professional manufacturer of air/oil/fuel filters. Our products have passed IATF 16949 and ISO9001 certification, and we can provide OEM service. With a monthly production capacity of 170,000 units in 2022, we are working towards a higher goal.
You will get the best price from our factory directly with high-quality products. We also offer free samples to test before ordering. Please feel free to contact us if any questions about our product or company!
Covering 98% of Vehicle Type.
20 Years Product Experience
GDST Auto Parts is well-known as one of the leading automotive filters manufacturers in China for quality products and good service with over 20 years of experience and is proud to offer a wide range of brake parts at competitive prices.
Our factory adopts OE standardized production process, from product research and development, and quality inspection, to after-sales service, there is a whole set of processes to ensure high-quality filters, and considerate services we supply.
You won't find better prices and quality anywhere else, so why not order your next part from GDST?
GDST  is the world's leading manufacturer of filters.
We sell to more than 30 countries and have been in business since 1999. Our products are known for their high quality, durability, and affordability. 
A 24-hour customer support team is available to answer your questions and address any issues that you may have within a single business day
Quailty Continuous Improvement
We are committed to improving wheel hub bearings quality. More than a dozen R&D engineers have 20 years of production experience. More than 100 skilled production staff. Strong sales team to ensure sales service.
Our product quality is Top in China, we are striving for a higher direction and hope to give our customers better quality products and services.
Product quality and service life are also increasing, some product quality has surpassed Taiwan, in the world's top-level
WHAT KIND OF SERVICES PROVIDED BY GDST
Professional brake pumps manufacturer supplies high-quality 100% satisfaction brake pumps for your successful business.
As a filters manufacturer, adhering to the principle of "quality first, customer first", we are very serious about our cylinders and clients
Factory directly selling price for all customers
We have passed IATF 16949 and ISO9001 certifications, keeping high quality, and provide one Year or 30,000 km warranty.
Support MOQ 500pcs for each code. If we have stocks, 100 pcs are acceptable.
Normally delivery time is  35-45 days, if there are stocks, we can send out packages within 7 days
Hear from Our Partners, Be One of Them.
Don't just take our word for it, but check out the honest testimonials that you can add to in the near future.
Erick Martinez
GDST is a professional filters company with excellent quality and first-class service and a reliable partner.

Anwal Boulahya
I love GDST filters so much. All come with high quality and good performance. We are friends, not only partners
Luis Arreaza
The quality is perfect, and it meets the requirements of our customers and reflects very well in the market.
GDST
Air/Oil/Fuel Filters Show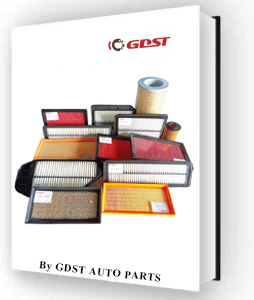 Wanna more information for the bake discs?
There are more than 10,000 models in this catalog, you can leave us your email download the catalog.
If you have any interest or questions about our filters, please feel free to contact us, and we will reply to you within 8 hours. 
Are you a trading company or factory?
We are a filter factory, and we also have a trading department.
Because our business is doing well, with good quality and service. We have made many friends from various countries, and they often ask us to help them purchase some other auto parts from China. It broadening our product range, we can offer our friends different auto parts products, such as brake cylinder, shock absorber,  control arm, bushing, ball joint and more than 30 kinds of auto parts.
What's your MOQ?
Normally MOQ is 500 pieces of each model.
For the new clients, MOQ 100pcs/ model or so is supported.  We are willing to let customers experience our products to know our products and all, only by understanding each other, it can bring you greater benefits.
Also naturally will get more orders from customers, if you had a wonderful experience.
Can you use my package design, and print my logo on the products?
We support customized packaging.
Sure, all you need is to provide us with your certificate of trademark registration and authorization paper.
And we can also print your logo, product number, or any info you want on the surface of the products.
Which countries have you exported?
We provide the same high quality products for different customers and meet their customized needs Our customers are all over the world and they love our products.We have sold our products to 100 countries all over the world.
What kind of certificate of your factory?
We are qualified with IATF 16949. SGS Certification
What's your quality guarantee?
Basically, our brake pads assure 12 months or 30.000kms, and every client will get our lifelong after-sale service.
What is your delivery time?
Normally, delivery time is around 45 days after the order confirmed. 
Urgent orders, we can handle special 
Could I get your sample?
Welcome to try our products. Just pay the freight. The freight will return back once you place an order.
For us to quickly understand your request and give the exact price. It is better if you can provide your detailed list for the Filters.
Such as:
1. Part number(OEM) with the QTY you need.
2. Your target marketing.
3. The packing details such as color box design carton detail requirement.
4. Any special requirements please tell us, we do our best to meet your requirements.
The more information you give, we can easily understand your request fast and give you the goods you want.
However, if you only want to know the price, just send your list, and our sales with contact you to get your detailed request.
Your inquiry will be sent to sales manager and get a reply within one working day.