Strictly follow the product quality system management standards, to ensure that our alliance provides high-quality brake pump and other parts.
It is the secret of our ability to maintain high standards and produce high-quality brake parts
2000: Establishment of brake cylinders factory; acquisition of IATF16949 and SGS certifications.
2004: Expansion of factory to 10,600 square meters, with an annual production of 1 million pcs.
2005: we took a bold step forward by establishing the GDST brand to export brake cylinders to South American, Middle Eastern, Southeast Asian markets and etc.
2009-2016: In response to our growing business and to cater to the diverse needs of our customers, we made a series of investments in brake pads, brake calipers, and brake disc factories, offering one-stop services to customers.
2020: GDST becomes an auto parts industry leader with 20 professional sales teams, 150 skilled workers, and an annual export value of 15 million USD, an annual production of 2 million pcs
Our brake parts products are exported to South America, Europe, the Middle East, Africa, and Southeast Asia, over 80 countries.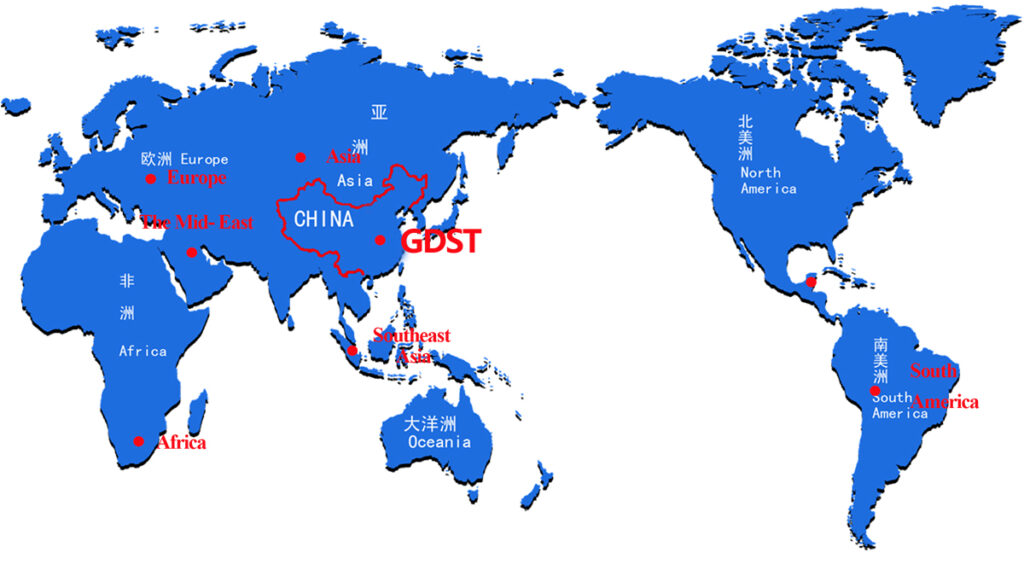 GDST Auto Parts was founded in 2000, and we have been in these auto parts for more than 20 years, Cool!
Wuhu Gbrake Auto Parts Specialized in brake master cylinder, brake wheel cylinder, clutch master cylinder, clutch slave cylinder, and repair kits for autos. we set up in 2005 and located in wuhu high technology development zone. now the company have over 2000 kinds of hydraulic cylinder. the products are exported to southeast Asia, middle-east Asia, Africa and south America.
We have been focusing on auto parts brake products, 30% of which are supplied to OEMs and 70% are exported to various countries, and we have a great reputation in the industry. We hope to provide our excellent products to more users
This year, we intend to let the world hear the voice from Goldenstarintl.com, so we established the foreign trade department, which is why you can see the reason for this site.We have seen that today there are also many factories and wholesalers internationally. However, their level of craftsmanship is still stuck in a few years ago.
We are always improving our production equipment and technology, and hope that our advanced equipment and complete product supply chain can bring new blood to the whole market.
Gbrake and GDST should be able to use better brake parts for their cars.
We hope that more customers will use our products and we are willing to provide more value-added services to our customers.
We are building a one-stop purchasing platform to provide more and better quality auto parts to our customers.
Our Factory and Workshops
At GDST Auto Parts, we stand out as a leading brake cylinders manufacturer, specializing in the production of high-quality brake pumps that ensure unmatched performance and safety. Our comprehensive brake pump manufacturing process adheres to industry-leading standards and reflects our expertise as a top-tier brake cylinders factory.
GDST as a brake cylinder manufacturer is gradually gaining increasing recognition and popularity within the automobile brake pump market. A lot of new customers come to us because they saw the GDST brand in their local marketing, and they are very satisfied with the GDST brake cylinders. 
Now we have two color boxes for you to choose from as below: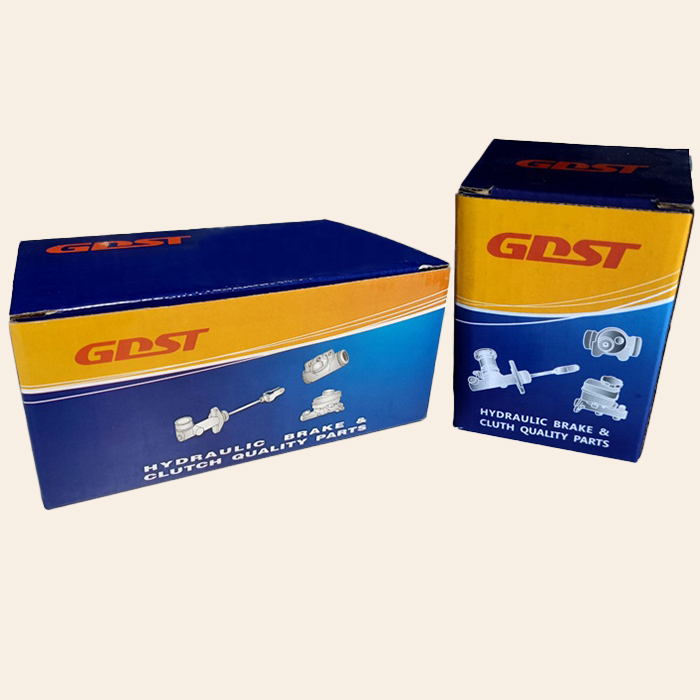 Our GDST packaging has undergone another substantial upgrade. The use of cardboard as the core material has enhanced both the exterior and interior aesthetics, with a distinct embossed finish on the surface. Not only has its load-bearing capacity seen a significant boost, but its protective features have also surpassed those of typical packaging cartons.
The materials of GDST's inner box:
1.350g AA grade whiteboard paper for superior quality.
2. A unique 3+1 specialized printing method.
3. Surface treatment featuring a thicker gloss film paired with distinctive embossing.
4. E flute corrugated cardboard, incorporating 130g + 160g A cow for enhanced durability and strength.
The surface of the box provides not only moisture resistance but also features unique patterns created through a special cold-pressing process. Furthermore, it boasts embossed designs of various automobile parts for a distinct look.
Let us boost your business today!
With 20 years of experience in manufacturing, we can provide you with good quality brake products at a good price. We want to make a win-win business.