Reliable

Turbocharger

Manufacturer from China
GDST is a professional turbocharger manufacturer, specializing in the production and quality assurance of turbochargers and their components. Our facilities include a state-of-the-art 5000 square meter manufacturing plant equipped with top-tier inspection tools. Annually, we produce 30,000 complete turbochargers and 100,000 turbo cartridges.
Our extensive range of turbocharger products caters to a diverse market, encompassing passenger and commercial vehicles, heavy-duty trucks, industrial machinery, and high-performance racing cars. GDST serves as a comprehensive source for everything from complete turbochargers to minor parts like nuts, offering customized solutions tailored to your specific needs.
As an industrial and commercial hybrid entity, GDST is committed to providing turbocharger businesses worldwide with premium products, competitive pricing, and superior service. Our brand, recognized in over 100 countries, stands as a testament to our product quality.
For those interested in becoming a distributor of GDST products, we invite you to get in touch with us immediately.
Structure of Turbocharger
1.Turbine housing
2.shaft wheel
3.sealing ring
4.shroud
5.platen
6.heat-resisting screw
7.bearing house
8.floating bearing
9.block circle
10.collar
11.thrusting bearing
12.block oil board
13.rotor sealing knot
14.O ring
15.sealing ring
16.blackplate
17.compressor wheel
18.rotor screw
19.gasket of blackplate
20.screw kont
21.compressor housing
22.brand
23.clinch bolt
24.platen
25.screw bolt
Diverse Selection: Our extensive product range covers over 10,000 models, providing solutions for a wide range of applications.
Global Coverage: GDST offers 95% vehicle application coverage worldwide, making us a reliable partner regardless of your location.
100% quality test – Every replacement turbocharger undergoes stringent quality checks, ensuring dependable performance and full functionality at all times.
One-year warranty, Fast Delivery of 30 days
Do a full inspection of all orders before delivery
24-hour online support on all your customized requirements
Your reliable turbocharger manufacturer in China.
GDST is a professional Turbocharger Supplier, that supplies a wide range of vehicles, Japanese Korean cars, and American European cars. GDST turbochargers are tested by 100% crucial dimensions inspection, high performance, and maximum safety.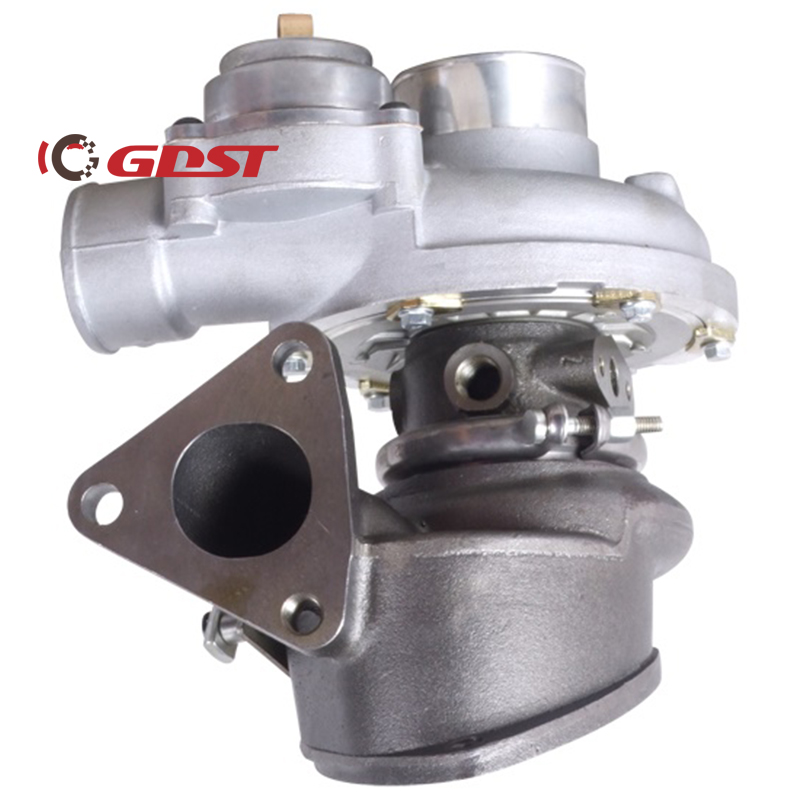 765472-5001 for Land Rover
Wanna more information for turbochargers?
There are more than 10,000 models in this catalog, you can leave us your email download the catalog.
Advantages of GDST Turbochargers
Wide range of vehicle series: Japanese Korean cars, American European cars, Chinese cars, etc.
Full product models: More than 10,000 models, covering more than 95% of vehicle applications in China, and North America. Europe & Southeast market.
Development investment: Every year, we will invest a lot of money to develop new products, and constantly enrich and improve the varieties and models.
Advanced production equipment: our factory has advanced production equipment, consummate testing technology, and also process and export finished goods abroad.
Strong R&D and production capabilities
WHAT KIND OF SERVICES PROVIDED BY GDST
Professional turbocharger manufacturer supplies high-quality 100% satisfaction turbochargers for your successful business.
As a turbocharger manufacturer, adhering to the principle of "quality first, customer first", we are very serious about our products and clients.
Factory directly selling price for all customers
We have passed IATF 16949 and ISO9001 certifications, keeping high quality, and provide one Year or 30,000 km warranty.
Support MOQ 100pcs for each code. If we have stocks, 50 pcs are acceptable.
Normally delivery time is  35-45 days, if there are stocks, we can send out packages within 7 days
Our Turbochargers Factory
"As an automotive parts wholesaler, I'm thoroughly impressed with the performance and quality of GDST turbocharger. Since introducing this product, our sales have significantly increased, and customer feedback has been overwhelmingly positive. Highly recommended!"
"Our company distributes a variety of car parts, but GDST turbocharger is undoubtedly the star of our product line. Its reliability and efficiency have earned unanimous praise from our customers. It's a synonym for quality!"
"As a distributor who has been in the car parts business for years, I rarely come across a product of such high quality as GDST turbocharger. Its easy installation and exceptional performance have brought significant growth to our business."
"GDST turbocharger is one of the most popular products we've ever sold. It not only enhances car performance but also improves fuel efficiency, making it a true game-changer. Our customers can't stop raving about it."
"From quality to performance, GDST turbocharger has exceeded our expectations. As a professional auto parts distributor, we have high standards for our products, and they perfectly meets all our needs. Our customers are extremely satisfied and often return for more."
The

FAQs

About Turbocharger
If you have any interest or questions about our turbochargers, please feel free to contact us, and we will reply to you within 8 hours. 
Are you a trading company or factory?
We are a turbocharger factory, and we also have a trading department.
Because our business is doing well, with good quality and service.We have made many friends from various countries, and they often ask us to help them purchase some other auto parts from China. It broadening our product range, we can offer our friends different auto parts products, such as control arm,tie rod end, ball joint and more than 30 kinds of auto parts.
What's your MOQ?
Normally

MOQ is 100 pieces of each model.

For the new clients,

MOQ 50pcs/ model

or so is supported.  We are willing to let customers experience our products to know our products and all, only by understanding each other, it can bring you greater benefits. Also naturally will get more orders from customers, if you had a wonderful experience
Can you use my package design, and print my logo on the products?
We support customized packaging.
Sure, all you need is to provide us with your certificate of trademark registration and authorization paper.
And we can also print your logo, product number, or any info you want on the surface of the products.
Which countries have you exported?
We provide the same high quality products for different customers and meet their customized needs Our customers are all over the world and they love our products.We have sold our products to 100 countries all over the world.
What kind of certificate of your factory?
We are qualified with IATF 16949, SGS Certification
What's your quality guarantee?
Basically, our turbochargers assure 12 months, and every client will get our lifelong after-sale service.
What is your delivery time?
Normally, delivery time is around 45 days after the order confirmed. 
Urgent orders, we can handle special 
Could I get your sample?
Welcome to try our products. Just pay the freight. The freight will return back once you place an order.
For us to quickly understand your request and give the exact price. It is better if you can provide your detailed list for turbochargers.
Such as:
1. Part number with the QTY you need
2.  Any special requirements please tell us, we do our best to meet your requirement
The more information you give, we can easily understand your request fast and give the goods you want.
However, if you only want to know the price, just send your list, and our sales with contact you to get your detailed request.
Boost Your Sales and Profits – Ask Us Now!
Your inquiry will be sent to sales manager and get a reply within one working day.