Reliable

Ignition Coil

Manufacturer from China
GDST has been dedicated to the production, distribution, and export of Pencil Ignition Coils and Block Ignition Coils for over 15 years from our manufacturing facility in China. Our Ignition Coils are crafted to consistently meet or surpass performance standards, ensuring compliance with the amperage and voltage output requirements of various vehicles. Our primary commitment has always revolved around the timely production and delivery of automotive components. GDST stands as one of your top choices in this regard.
GDST Ignition Coil Manufacturer
After years of relentless refinement and diligent research, GDST has successfully developed a comprehensive portfolio of over 700 ignition coil types that are not only high-temperature resistant and flame-retardant but also consistently prioritize safety and reliability. Our product range encompasses a wide variety of specifications, including pencil coils, plug top coils, distributor ignition coils, and block ignition rails.
At GDST, we place a premium on the quality of our raw materials. Our plastics adhere to the rigorous standards set by BASF in Germany and SABIC. The enameled copper wire we use is sourced from ELEKTRISOLA in Germany, while our modules are procured from leading companies like SANKEN in Japan and ON Semiconductor in the USA. These top-tier materials serve as the foundation for our ignition coils, ensuring exceptional longevity. GDST's ignition coils are compatible with a wide array of vehicles, spanning European, American, Japanese, South Korean, and more.
To maintain our commitment to excellence, GDST strictly adheres to the IATF16949 quality management system in the production of all our products. We have the utmost confidence in the durability of our ignition coils, which is why we offer a generous 1-year warranty or coverage for up to 30,000 kilometers on each coil. At GDST, we stand by the quality and performance of our ignition coils, making them the ideal choice for your automotive needs.
Follow OEM manufacturing specifications. Each ignition coil is a direct-fit OE replacement ensuring ease of installation
High-quality materials withstand extreme conditions
Undergoes extensive testing to ensure reliability. Durability test in 120°C with test frequency equivalent of engine 2000 rpm for 1000Hrs
Thermal shock test for 100 cycles. 1 cycle means the coil test in 125°C for one hour and -40 °C for one hour and keeps testing for 100 cycles.
Lower fuel consumption and reduced exhaust emissions for your vehicle
Ensures reliable voltage for smooth engine performance
Diverse Selection: Our extensive product range covers over 700 models, providing solutions for a wide range of applications.
Global Coverage: GDST offers 95% vehicle application coverage worldwide, making us a reliable partner regardless of your location.
100% quality test – Every replacement ignition coil undergoes stringent quality checks, ensuring dependable performance and full functionality at all times.
One-year warranty, Fast Delivery of 30 days
Do a full inspection of all orders before delivery
24-hour online support on all your customized requirements
Your reliable ignition coil supplier in China.
GDST is a professional Ignition Coil Supplier, that supplies a wide range of vehicles, Japanese Korean cars, and American European cars. GDST Ignition Coils are tested by 100% crucial dimensions inspection, high performance, and maximum safety.
06A905115 Ignition Coil for Audi VW Seat Skoda
06C905115L Ignition Coil for Audi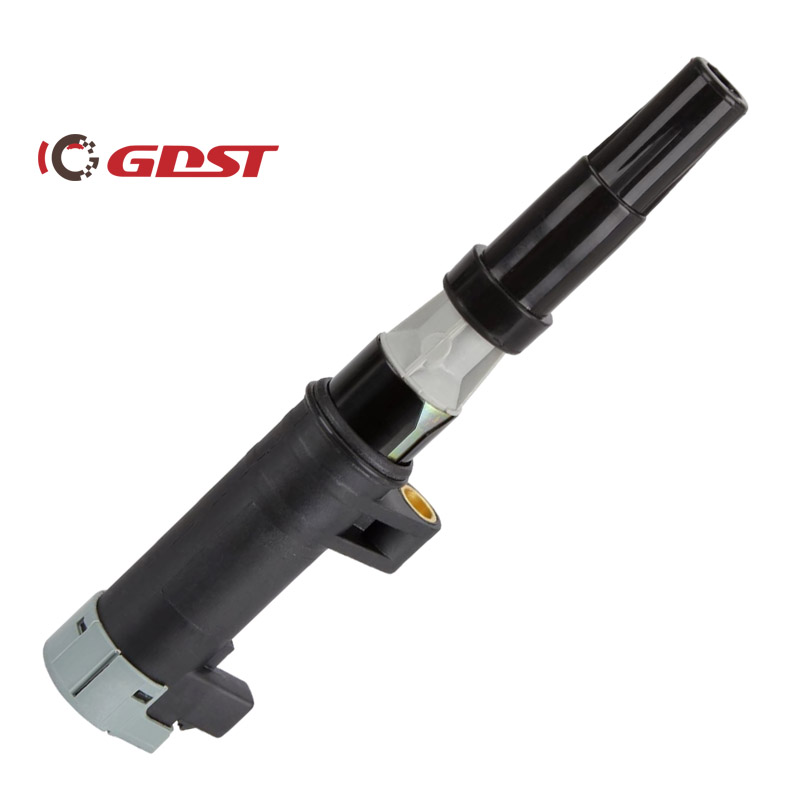 22448-00QAA Ignition Coil for Nissan Opel Renault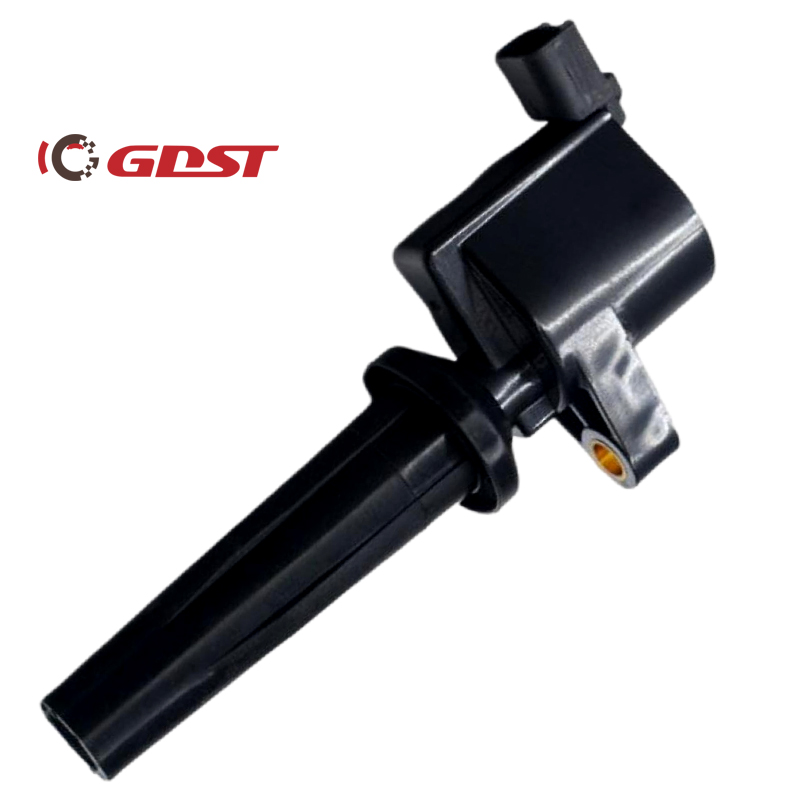 4M5G12A366BC Ignition Coil for Volvo Ford Mazda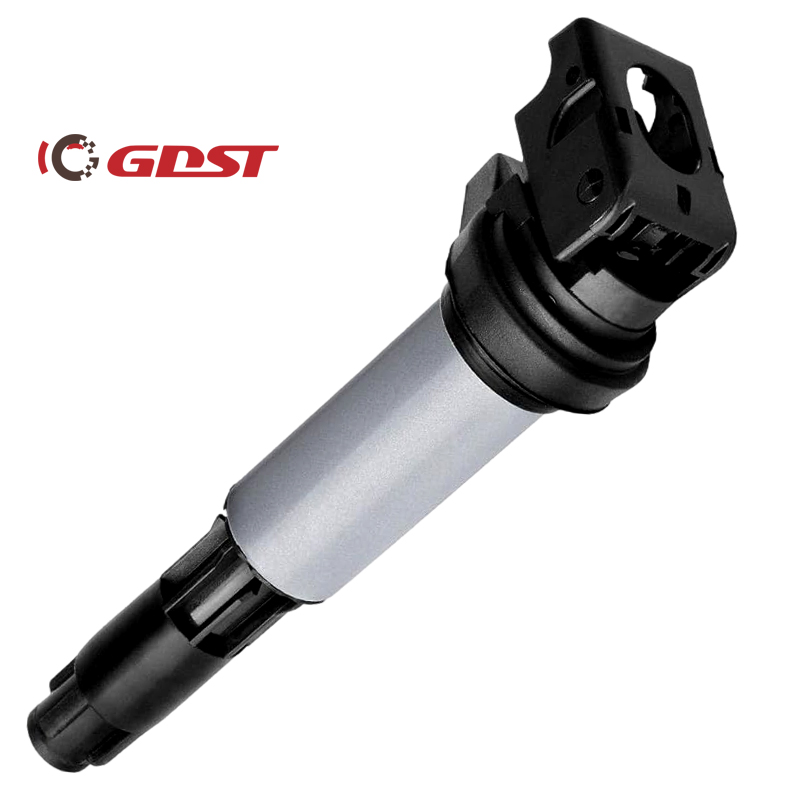 0221504461 Ignition Coil for Lada
27300-39050 Ignition Coil for Hyundai Kia
90919-02240 Ignition Coil for Toyota
058905101 Ignition Coil for VW Audi Seat Skoda
7700107177 Ignition Coil for Nissan Opel Renault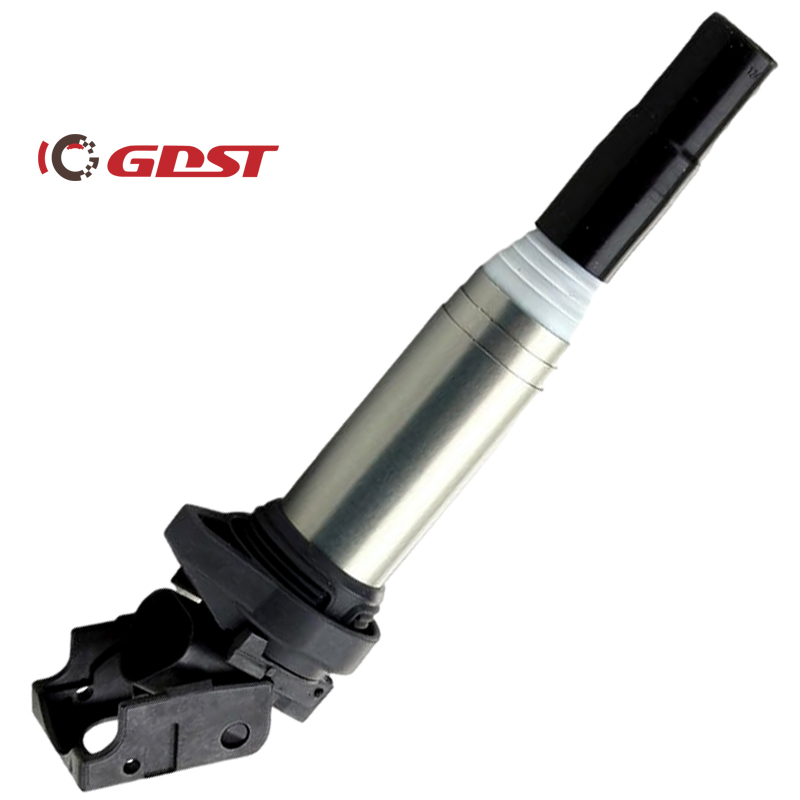 12137559842 Ignition Coil for BMW
MD361710 Ignition Coil for Mitsubishi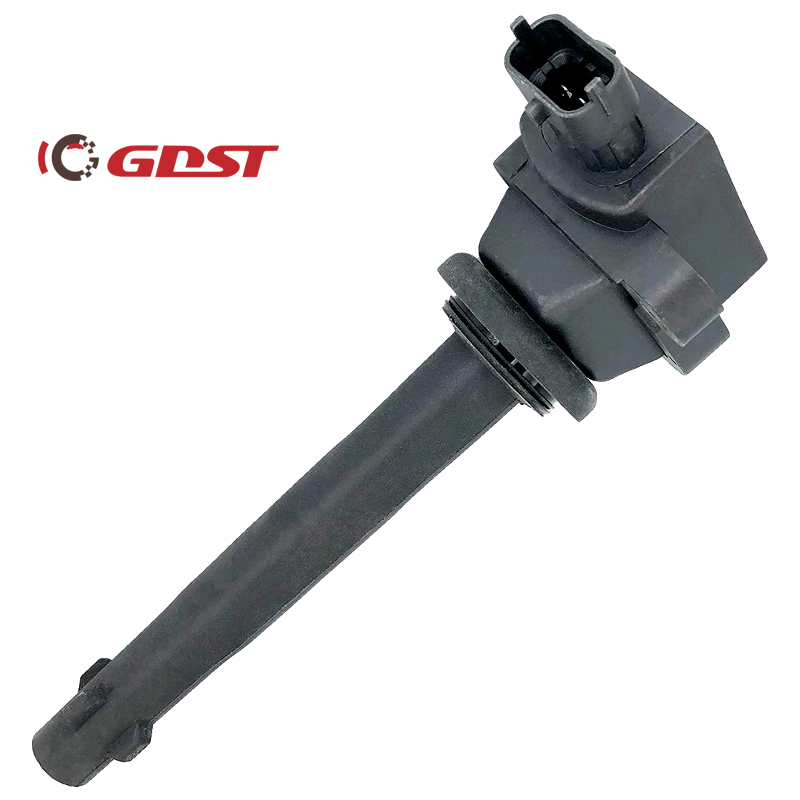 22448-1F700 Ignition Coil for Nissan
GDST is a professional Ignition Coil Factory, that supplies high-quality and factory-price ignition coils to Europe, South America, North America, the Middle East, and over 80 countries. Trust GDST will be your best choice!
026905105 Ignition Coil for VW
032905106B Ignition Coil for Audi VW Seat Skoda
8-01101-038-0 Ignition Coil for Isuzu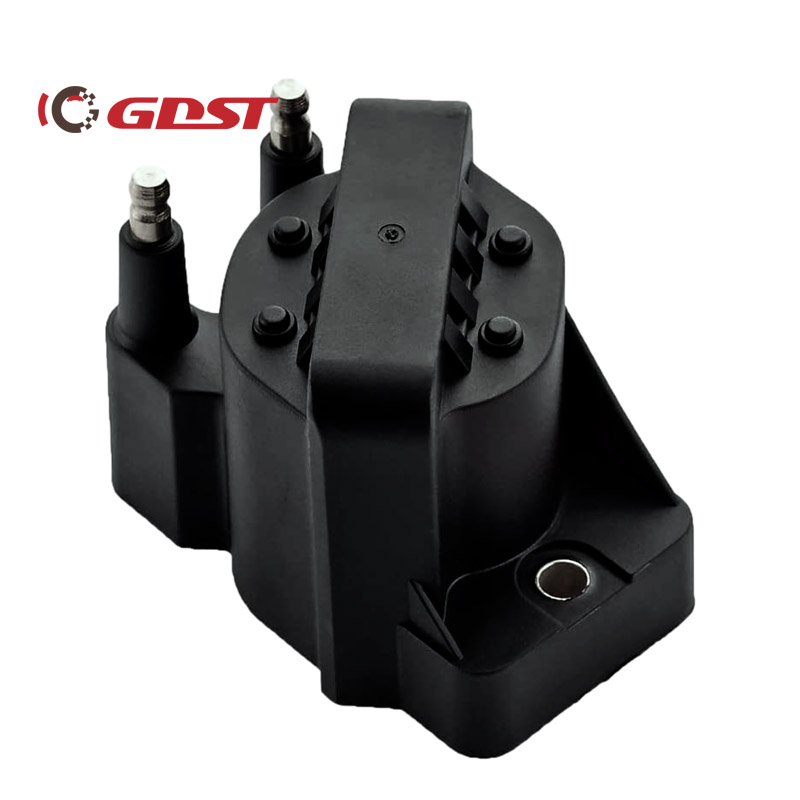 8-10468-391-0 Ignition Coil for Isuzu Buick Honda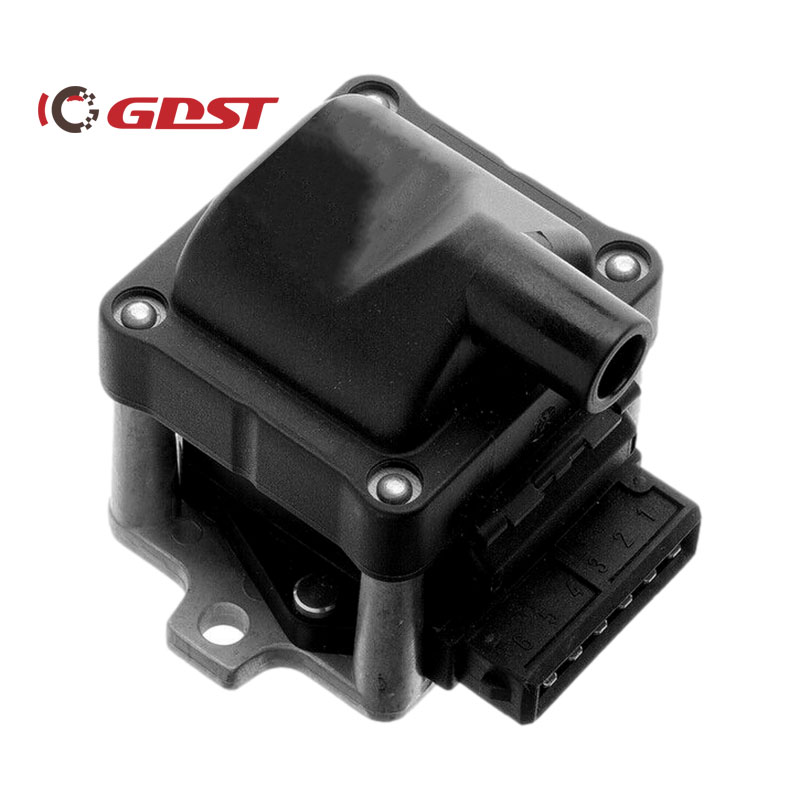 701905104 Ignition Coil for VW Audi Seat
30510-P73-A01 Ignition Coil for Honda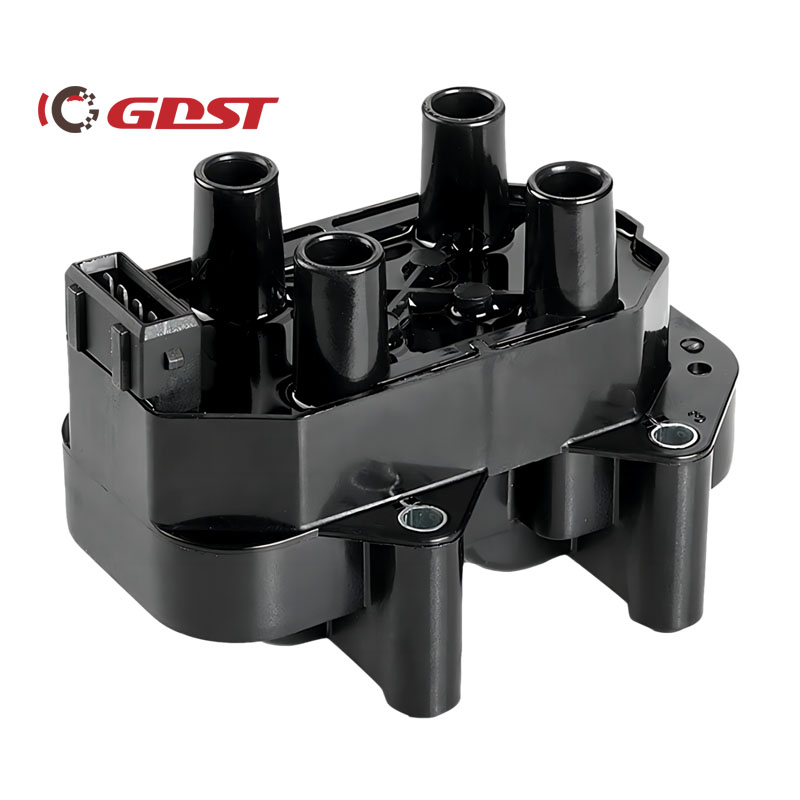 597048 Ignition Coil for Peugeot Fiat Citroen

10457075 Ignition Coil for Opel Vauxhall

33002299 Ignition Coil for Chrysler Jeep Renault
56032521 Ignition Coil for Mitsubishi Chrysler Dodge
867905105A Ignition Coil for VW Audi Seat
OK011-18-100 Ignition Coil for Honda Fiat Kia Citroen
Wanna more information for ignition coil?
There are more than 700 models in this catalog, you can leave us your email download the catalog.
Advantages of GDST Ignition Coil
Wide range of vehicle series: Japanese Korean cars, American European cars, Chinese cars, etc.
Full product models: More than 700 models, covering more than 95% of vehicle applications in China, and North America. Europe & Southeast market.
Development investment: Every year, we will invest a lot of money to develop new products, and constantly enrich and improve the varieties and models.
Advanced production equipment: our factory has advanced production equipment, consummate testing technology, and also process and export finished goods abroad.
Strong R&D and production capabilities
WHAT KIND OF SERVICES PROVIDED BY GDST
Professional ignition coil manufacturer supplies high-quality 100% satisfaction ignition coils for your successful business.
As an ignition coil manufacturer, adhering to the principle of "quality first, customer first", we are very serious about our products and clients.
Factory directly selling price for all customers
We have passed IATF 16949 and ISO9001 certifications, keeping high quality, and provide one Year or 30,000 km warranty.
Support MOQ 100pcs for each code. If we have stocks, 50 pcs are acceptable.
Normally delivery time is  35-45 days, if there are stocks, we can send out packages within 7 days
Our Ignition Coil Factory
"Exceptional quality ignition coils! Our customers have been delighted with their performance. We highly recommend GDST."
"We've been sourcing ignition coils from GDST for years, and we couldn't be happier. Their coils have been crucial to our business's success."
"Reliable and durable ignition coils that have boosted our sales. The consistent quality from this supplier is impressive."
"Outstanding service and products! These ignition coils have met our strict standards and improved our reputation among our clients."
"A trusted supplier! The ignition coils have proven to be dependable, and our customers are extremely satisfied."
The

FAQs

About Ignition Coils
If you have any interest or questions about our Ignition Coil, please contact us, and we will reply within 8 hours. 
Are you a trading company or factory?
We are a Ignition Coil factory, and we also have a trading department.
Because our business is doing well, with good quality and service.We have made many friends from various countries, and they often ask us to help them purchase some other auto parts from China. It broadening our product range, we can offer our friends different auto parts products, such as control arm,tie rod end, ball joint and more than 30 kinds of auto parts.
What's your MOQ?
Normally

MOQ is 100 pieces of each model.

For the new clients,

MOQ 50pcs/ model

or so is supported.  We are willing to let customers experience our products to know our products and all, only by understanding each other, it can bring you greater benefits. Also naturally will get more orders from customers, if you had a wonderful experience
Can you use my package design, and print my logo on the products?
We support customized packaging.
Sure, all you need is to provide us with your certificate of trademark registration and authorization paper.
And we can also print your logo, product number, or any info you want on the surface of the products.
Which countries have you exported?
We provide the same high quality products for different customers and meet their customized needs Our customers are all over the world and they love our products.We have sold our products to 100 countries all over the world.
What kind of certificate of your factory?
We are qualified with IATF 16949, SGS Certification
What's your quality guarantee?
Basically, our Ignition Coil assure 12 months, and every client will get our lifelong after-sale service.
What is your delivery time?
Normally, delivery time is around 45 days after the order confirmed. 
Urgent orders, we can handle special.
Could I get your sample?
Welcome to try our products. Just pay the freight. The freight will return back once you place an order.
For us to quickly understand your request and give the exact price. It would be better if you could provide your detailed list for the Ignition Coils.
Such as:
1. Part number with the QTY you need
2.  Any special requirements please tell us, we do our best to meet your requirement
The more information you give, we can easily understand your request fast and give the goods you want.
However, if you only want to know the price, just send your list, and our sales with contact you to get your detailed request.
Boost Your Sales and Profits – Ask Us Now!
Your inquiry will be sent to sales manager and get a reply within one working day.