The starter motor, an essential electrical component of a car, plays a crucial role in initiating the engine's operation. It propels the engine to a speed that allows it to start. Once the engine is running, the starter motor's job is complete, and it shuts off. Despite its singular function, without a starter, a vehicle remains immobile. Although built to last a long time, starters may require replacement at least once during a vehicle's service life.
For many, the infrequency of replacing a starter motor means uncertainty about how to proceed when the time comes. This article aims to guide you through the leading manufacturers of starter motors, simplifying your decision-making process when choosing a replacement.
Below is a list of the TOP OEM Starter Manufacturers List
Delco Remy Starter
Delco Remy is a distinguished company in the manufacturing of starter motors, with a rich history dating back to 1896. Now operating under the name Remy International, Inc., they are considered one of the world's leading manufacturers of starter motors, especially for heavy-duty and off-road vehicles.
Their products are designed with unique features such as Integrated Over Crank Protection (IOCP) to protect the motor from system issues, and Electrical soft-start technology, which ensures consistent and accurate engagement.
With a focus on reliability and performance, Delco Remy starters are built to integrate with a wide range of motor vehicles, featuring patented Internal Magnetic Switch Solenoid (IMSS) units that extend the motor's life by reducing corrosion and vibration.
Features of Delco Remy Starter Products:
Complete coverage: Delco Remy offers an extensive lineup suitable for a broad range of applications, including all classes of trucks, buses, off-road machinery, and locomotives.
Reliable: Some models are equipped with Integrated Over Crank Protection (IOCP), which acts as an internal circuit breaker to shield the starter from thermal damage.
Electrical soft-start: Their starters feature an electrical soft-start capability that ensures the pinion and ring gear engage smoothly and precisely, bolstering overall reliability.
Durable: Available models include a patented Internal Magnetic Switch Solenoid (IMSS) designed to mitigate issues related to corrosion and vibration, thus prolonging the starter's lifespan.
Ford Parts Starter
Ford Parts, with a legacy spanning over a century, has been at the forefront of automotive innovation since its inception by Henry Ford in the mid-1890s. Their starter motors are a testament to this enduring commitment to excellence. Each starter is meticulously crafted with specific designs tailored for precise vehicle applications, ensuring compatibility and optimized performance. Known for their longevity, Ford's starters incorporate the latest engineering advancements for enhanced engine cranking. As a result, they deliver reliable service over the long term, upholding the brand's reputation for quality and durability in the automotive parts industry.
Features of Ford Starter Products:
Vehicle-Specific Design: Ford's starter motors are engineered for particular models, ensuring a perfect fit and optimal performance for each vehicle.
Longevity: Leveraging advanced engineering enhancements, Ford starters are built for extended durability and a longer life span.
Enhanced Cranking Power: These starters are designed to deliver superior engine cranking, providing reliable starts even under demanding conditions.
Quality Construction: Reflecting Ford's commitment to quality, their starters are manufactured to meet rigorous standards, ensuring consistent performance and customer satisfaction.
Prestolite Starter
Prestolite Electric, coupled with Leece-Neville, offers a lineup of powerful, efficient, and robust starters suitable for a wide range of vehicles and operating conditions. Their product range includes gear reduction and direct drive starters, each equipped with cutting-edge technology to ensure reliable cranking in even the harshest environments. Backed by over a century of expertise, Prestolite Electric is a trusted provider of high-torque starters for industries such as agriculture, construction, mining, and transportation, ensuring minimal vehicle downtime and enhanced productivity. These starters embody the next generation of rotating electric products, reflecting the company's commitment to innovation and quality.
Features of Prestolite Starter Products:
High-Torque Performance: Prestolite starters are engineered to deliver high torque, which ensures efficient engine starts even under demanding conditions.
Durability: These starters are built to withstand tough environmental factors, making them reliable for heavy-duty applications.
Versatility: Designed to cater to a diverse range of engine capacities, Prestolite starters are suitable for both petrol and diesel engines, across various industries.
GDST Starter
GDST is a professional starter and alternator manufacturer with 20 years of experience. The current annual output of starters is 60,000 pcs, generators are 100,000 pcs, with more than 800 models, and generators are more than 500 models. The products are suitable for Mercedes-Benz, BMW, Volkswagen, Audi, Hyundai, Renault, Peugeot, Opel, Mitsubishi, Toyota, Nissan, and other models.
The company strictly controls product quality and introduces various special machinery and equipment, especially investing heavily in testing equipment; precision CNC lathes, automatic paint dripping machines, automatic medium frequency spot welding machines, unified assembly lines, and advanced DV comprehensive Test benches and other testing equipment to ensure that every product is worry-free for customers.
The company has more than 260 employees, including 10 professional and technical engineers, 15 quality inspection personnel, and 10 development department professionals. It has a strong technical force, strong development capabilities, and a young development team. It can now develop 50-70 new products every year.
GDST has a good international reputation, and its products are exported to North America, South America, Southeast Asia, Eastern Europe, Western Europe, the Middle East, and other countries and regions, and have been well received by foreign markets.
Features of GDST Starter Products:
Enhanced Durability: GDST starters could be engineered for exceptional durability, allowing them to withstand harsh operating conditions and prolong their lifespan.
High Efficiency: They might be designed to maximize electrical efficiency, ensuring quick and reliable engine starts with minimal power consumption.
Advanced Heat Management: GDST starters could feature innovative cooling systems or heat-resistant materials, making them suitable for use in high-temperature environments.
Compact Design: They might be compact and lightweight, facilitating easy installation and reducing the overall weight of the vehicle.
Versatility: GDST starters could be adaptable to a wide range of vehicle types and engine sizes, from small passenger cars to heavy-duty trucks.
Bosch Starter
Bosch, a global leader in technology and services, was founded by Robert Bosch in Stuttgart, Germany in 1886. Bosch operates in four business sectors: Mobility Solutions, Industrial Technology, Consumer Goods, and Energy and Building Technology. Renowned for its commitment to quality and innovation, Bosch is a pioneer in the automotive industry, supplying a wide range of car parts, including high-quality starters and alternators. Bosch's contributions extend beyond the automotive sector, encompassing various fields such as home appliances, power tools, security systems, and IoT devices, all driven by the company's vision of technology that is "Invented for life."
Features of Bosch Starter Products:
Bosch starters are built to meet stringent precision and performance standards, ensuring reliable functionality even in extreme conditions.
They offer 100% new starters, manufactured from entirely new materials, and remanufactured starters, which are reconstructed with premium materials and are designed to withstand extreme temperatures and high demand.
Each component is thoroughly tested to meet or exceed OEM specifications.
Bosch's commitment to quality and innovation has made their starters a popular choice among professionals who require durable and dependable engine starting solutions.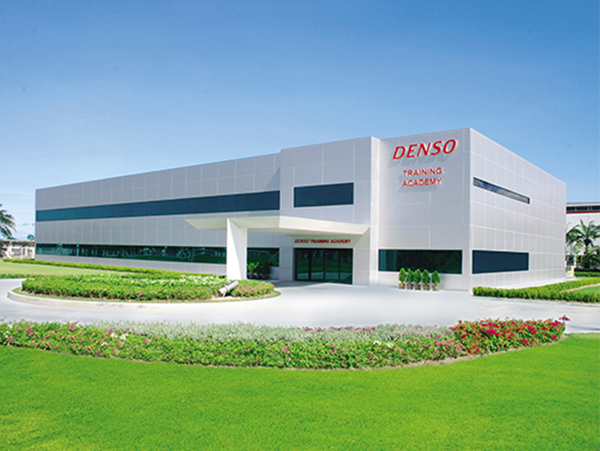 Denso Starter
Denso Corporation, established in Japan in 1949, is a leading supplier of advanced automotive technology, systems, and components for major automakers worldwide. It is known for its commitment to quality and innovation, with a product range that includes starters, alternators, air conditioning systems, and various electronic components. As part of its global operations, Denso has fostered a strong presence in the automotive industry, contributing to advancements in comfort, safety, and environmental responsibility in the automotive sector.
Features of Denso Starter Products:
Denso's starters are designed to offer maximum cranking torque across various conditions, ensuring that vehicles start smoothly whether in cold or hot weather.
The starters are leaders in their class for compact size and weight, providing optimal performance without burdening the engine.
Denso's environmentally conscious approach to design and manufacturing contributes to their products' ability to perform in diverse weather conditions, demonstrating their commitment to innovation and quality.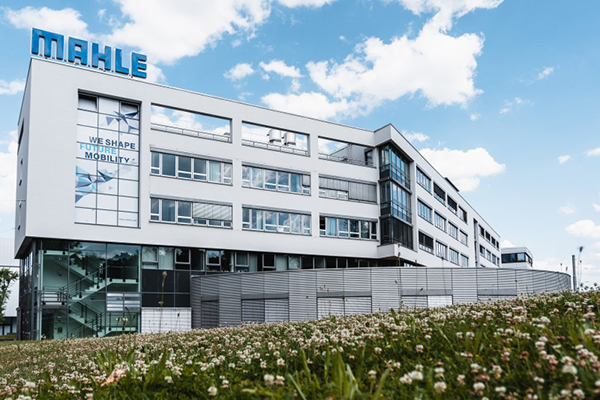 Mahle Starter
MAHLE is a global development partner and supplier to the automotive industry as well as a pioneer for the mobility of the future. The group's product portfolio addresses all the crucial issues relating to the powertrain and air conditioning technology—both for drives with combustion engines and for e-mobility. With a forward-looking approach, MAHLE continues to enhance its relevance in the automotive sector by focusing on innovation, to provide efficient and environmentally friendly solutions.
Features of Mahle Starter Products:
Catering to a wide range of internal combustion engines from 0.8 to 19 liters.
Available in both 12 V and 24 V variants, with power outputs ranging from 0.8 kW to 9 kW.
Designed to endure challenging operating conditions, offering exceptional resistance to elements such as salt, fog, humidity, water, dust, and extreme temperatures.
Adhering to international standards for electromagnetic compatibility, MAHLE manufactures these components with environmentally conscious technologies and materials, demonstrating a commitment to quality and ecological responsibility.
Hitachi Starter
Hitachi, Ltd., founded in 1910, is a multinational conglomerate headquartered in Tokyo, Japan. The company operates in various sectors, including Information and Telecommunication Systems, Social Infrastructure, High Functional Materials and Components, and Automotive Systems, among others.
Hitachi is known for its innovation and contributions to the development of society through its technology. In the automotive sector, Hitachi Automotive Systems Americas, Inc., a subsidiary of Hitachi, Ltd., offers a wide range of automotive and aftermarket products, including high-quality starters that exemplify the company's commitment to excellence and technological advancement.
Features of Hitachi Starter Products:
Innovative Designs: Hitachi starters are engineered with cutting-edge permanent magnet and field coil designs, which are integral to the starter's ability to provide consistent engine turnover. This design choice contributes to the unit's overall efficiency and effectiveness.
Durability Under Stress: The armatures within Hitachi starters are built to resist high temperatures, a critical feature for maintaining performance under the hood of a car where conditions can be extreme. Precision balancing of these armatures ensures smooth operation and longevity of the starters by minimizing wear and tear on moving parts.
Powerful Engine Activation: These starters are specifically constructed to deliver optimal cranking power, ensuring that the engine fires up quickly and reliably every time. This cranking power is a measure of the starter's ability to turn the engine's flywheel at sufficient speed to initiate the engine's operation without faltering.
Sawafuji Starter
Sawafuji Electric Co., Ltd., established in 1908, is a Japanese company with a long-standing tradition in the manufacturing of electric equipment. Their diverse range of products extends from automotive electrical components to general electrical machinery. Sawafuji is particularly recognized for its starters and alternators, which are essential components in the automotive industry.
The company has established itself as a reliable provider of high-quality, durable electric equipment, servicing a broad spectrum of industries, including automotive, construction, and marine sectors. Their commitment to innovation and quality has been the cornerstone of their enduring presence in the electric equipment manufacturing industry.
Features of Sawafuji Starter Products:
Enhanced Durability: Sawafuji starters are designed to withstand tough operating conditions, ensuring long-term reliability and performance.
Compact and Lightweight Design: Their starters are compact and light, making them easier to install and contributing to overall vehicle efficiency.
Diverse Applications: Sawafuji's starters are suitable for a wide range of vehicles and machinery, including trucks, buses, construction equipment, and marine applications, demonstrating their versatility.
Efficient Operation: The starters are engineered for optimal cranking speed, ensuring a quick and reliable engine start every time.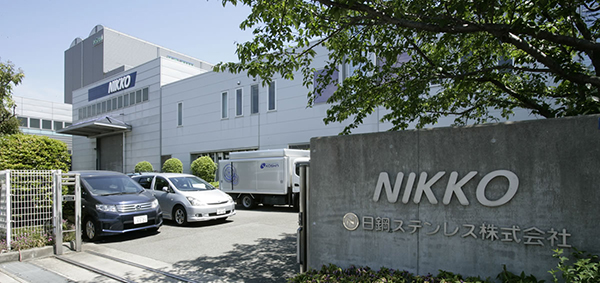 Nikko Starter
Nikko Electric Industry Co., Ltd., also known as Nikkodenki, is a Japanese corporation specializing in the manufacturing of electrical equipment for vehicles. With a focus on innovation and quality, Nikko offers a wide range of products including alternators, starters, and other electrical components for various types of vehicles.
Their commitment to technological advancement and reliability has positioned them as a trusted supplier in the automotive and heavy machinery industries.
Nikko Electric Industry is dedicated to providing durable and efficient solutions to meet the evolving needs of its global clientele.
Features of Nikko Starter Products:
Robust Construction: Nikko's starters are built to be durable, ensuring long-lasting performance under various operating conditions.
High Performance: These starters are designed for high efficiency, providing reliable and quick engine starts.
Versatile Application: Suited for a range of vehicles, Nikko's starters cater to both automotive and heavy machinery, showcasing their adaptability.
Innovative Design: Emphasizing innovation, Nikko's starters incorporate advanced technologies to enhance their functionality and efficiency.
The aforementioned manufacturers represent only a selection of the many well-known starter suppliers. Their distinction comes from their long-standing presence in the industry and their commitment to crafting durable, high-quality starters that satisfy market needs.
However, the market includes numerous other manufacturers. When looking to purchase starters, it's wise to thoroughly research and make an informed decision based on how well each option aligns with your specific requirements and preferences.