GDST Auto Parts is a factory based in Wuhu City, Anhui Province, China, that specializes in the manufacturing and distribution of brake and clutch cylinders, and has since grown to become a leading supplier of auto parts in China. We use advanced production equipment and technology to ensure the quality of our products, and also have a strict quality control system in place to ensure that each product meets international standards, having passed IATF 16949 and ISO9001 certifications. GDST Auto Parts not only are brake cylinder manufacturer but also has a dedicated sales team that works to establish long-term relationships with customers, having a strong reputation for timely delivery and excellent after-sales service.
Inner paper box options for brake and clutch cylinders
Our paper boxes are using 350g kraft paper – a strong and durable material. It is quite sturdy and able to protect brake cylinders inside. Now we have two color boxes for you to choose from as below:
1. GDST brand color box for brake cylinders
This is our GDST color box for brake cylinders. If you are interested in promoting our GDST brand, we are so glad to offer you authorization for our GDST brand and invite you to become our distributor in your country.
2. Neutral color box for brake cylinders
This is our neutral color box for brake cylinders. If you don't have your own brand yet and are not very interested in our GDST brand, maybe this kind of neutral color box is your best choice for now.
3. Brown kraft paper box for brake cylinders
This is our brown kraft paper box for brake pumps and clutch cylinders. If you are interested in simple-style packages, our brown kraft paper box will meet your requirement.
Package Process for Brake cylinders
1. Printing logo or inch size on brake cylinders: Lasering & Casting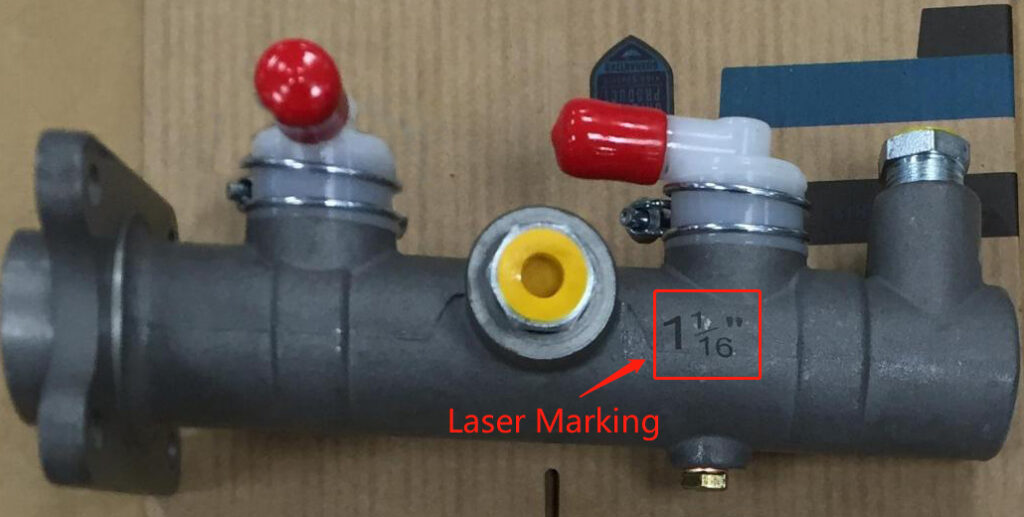 2. Transparent plastic bag & plastic bag with logo for brake cylinders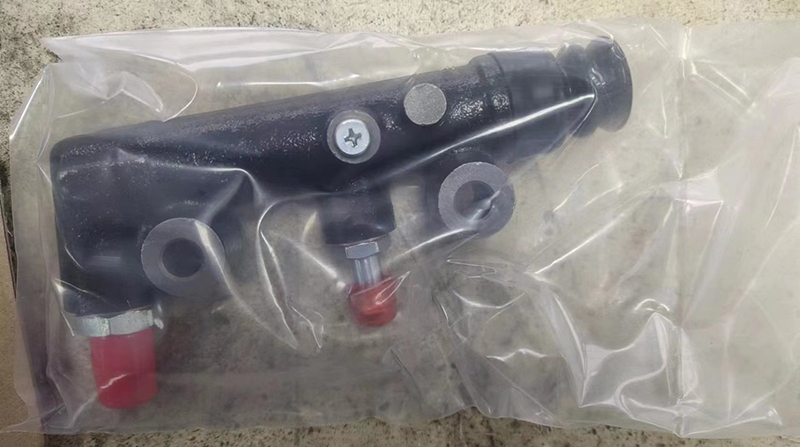 3. Brake cylinder color box with label sticker
OE: MD712383 Clutch Slave Cylinder fit for MITSUBISHI. Color boxes will be stuck with a label to easily know the item and the OE number. The label also can be customized.
4. Master carton with shipping mark and side mark
Generally, the shipping mark is your company abbreviation and carton numbers; the side mark is the product name, the OE code, G.W, N.W, QTY, and carton size. They are also can be customized.
5. Plastic woven bag for brake cylinders
6. Fumigated pallets and fumigation-free pallets
The difference between fumigated pallets and fumigated-free pallets: different delivery times, different material selections, different product quality, different appearance and shapes, and different export methods.
Different delivery time: In terms of the delivery time cycle, fumigation-free pallets are relatively more convenient and can save production and delivery time, which can usually be done within 1-3 days without any fumigation procedures and can be exported directly without time limitation, while the validity period of fumigation pallets is only 21 days.
Different material: analyzed from the material selection, fumigation-free pallets choose plywood, density board, particle board, and other fumigation-free composite materials for processing, while fumigation pallets choose pine, hardwood, poplar, and other solid wood for processing.
Different product quality: product quality has its own strengths, fumigation-free pallets with poplar as the original material, are tough, and not easy to break, but hardness and folding resistance are poor, fumigation pallets of hardness are slightly better than fumigation-free pallets, but easy to break.
Different appearance and shape: the top paving board of the fumigation-free pallet is mostly whole, while the top paving board of the fumigation pallet has a direct gap, with a gap of 3-6cm between each piece.
Different procurement costs: The price of fumigation-free pallets is lower than the price of fumigation pallets because fumigation pallets have to be fumigated and disinfected, but also for the fumigation certificate, so the cost of fumigation-free pallets have more advantages.
Different export methods: fumigation-free pallets can be exported directly, while fumigated pallets cannot be exported directly and need to be treated at high temperatures.
Overall, fumigation-free pallets have the advantages of no fumigation, disinfection, no signature, convenient import and export, high-pressure resistance, high weight performance, good waterproof performance, simple production process, low cost, and strong adaptability. So our export trays are fumigation-free trays regularly.